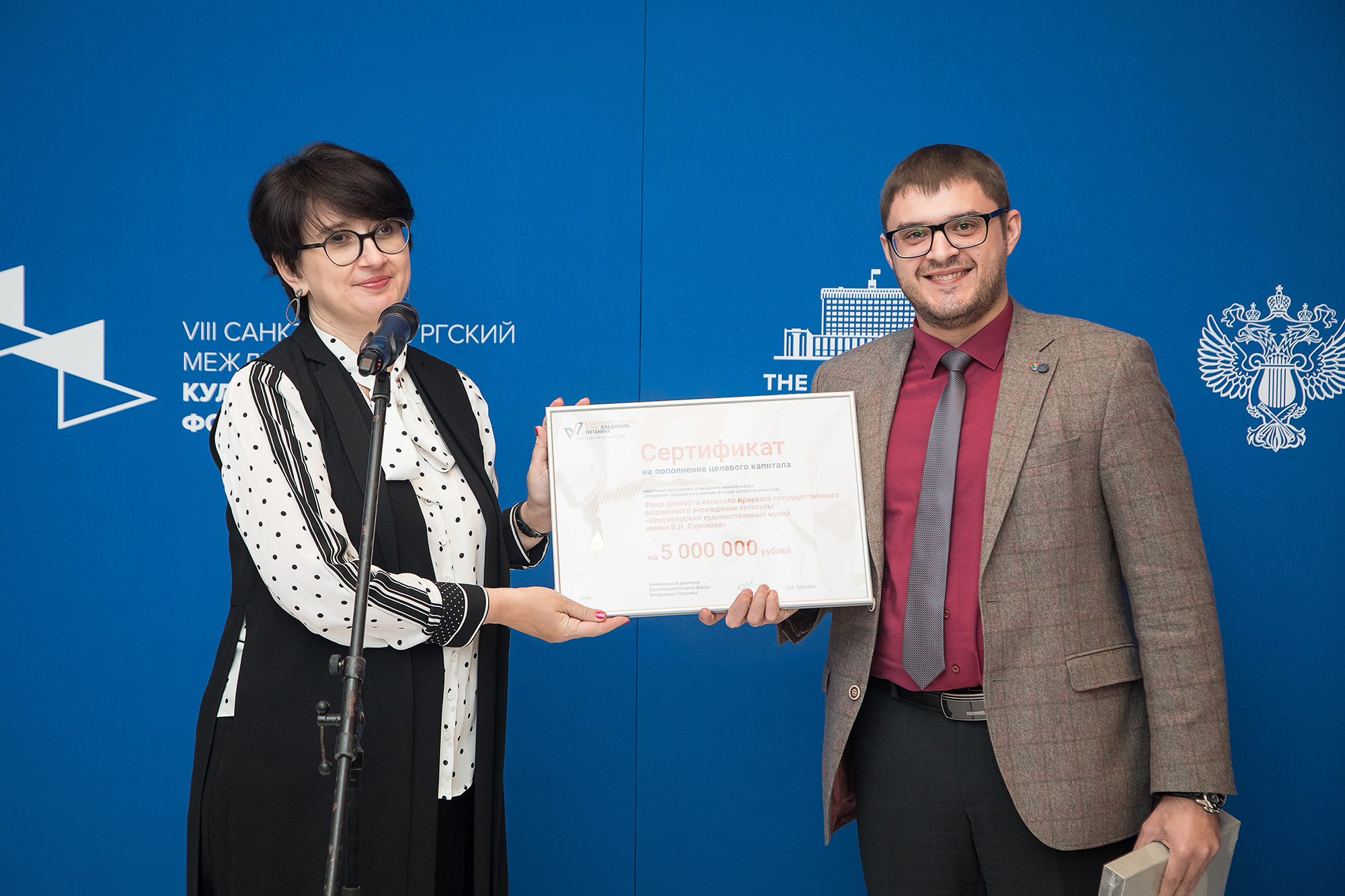 Now the founder of our Foundation Vladimir Luzan is in St. Petersburg and participates in the International cultural forum. Every year, thousands of experts in the field of culture and art from around the world come to the forum.
And TODAY Vladimir Luzan was solemnly awarded a certificate from the Vladimir Potanin Foundation 5 000 000 rubles! All the money will be used to replenish the endowment Fund.
We gratitude to the Vladimir Potanin Foundation For this opportunity and support.