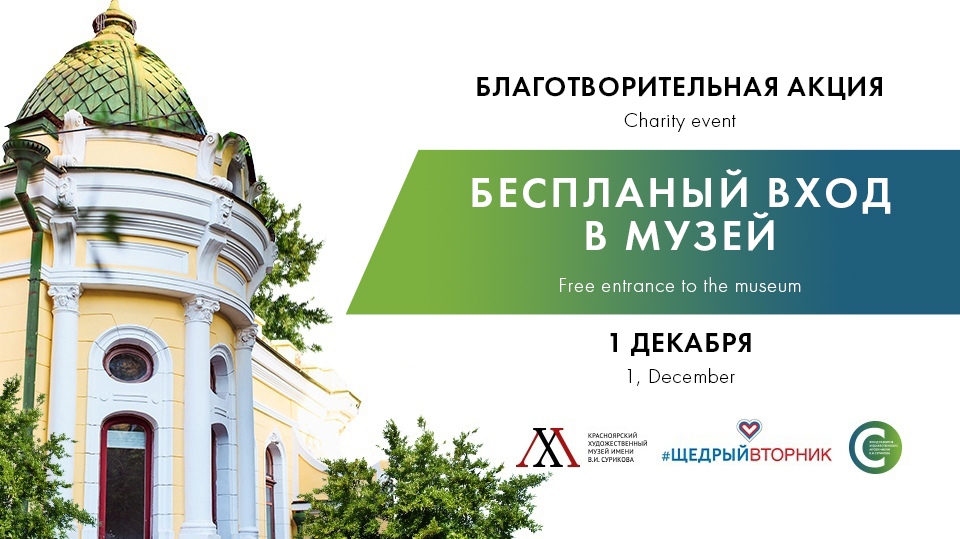 Today, on the International Charity Day - # GenerousTuesday, the Endowment Fund gives everyone a free entrance to Krasnoyarsk Art Museum named after V.Surikov!

For all current exhibitions:
"Russian Classical Art" (20, Parizhskoy Communy Str.)
"Art of the 20th Century" (12, Mira Ave.)
---
All visitors today will receive an album-catalogue of last year's most notorious exhibition, "Surikov. Taking a Snow Town".